Let's explore
First, you will need a login. Contact
support@vinsuite.com
to create an account.
From the Community homepage, you'll be able to
search
for any topic. Whether you are looking for a help article, a support case, or a how-to video, our search tool will find your answer.
vinSUITE has one of the most extensive knowledge centers in the wine industry, with over
400+ articles
on our products. Let us know if our articles are helpful, and with our advanced AI, see related articles and trending articles.
You will also be able to
get help
from our support team. You can create a new support case, view relevant articles, and review open and closed cases. If you are a phone or email person, don't worry, we are still here to help.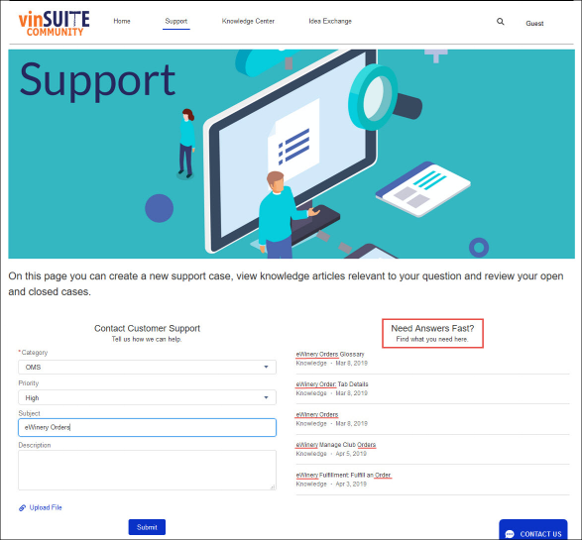 Finally, you can easily
share ideas
to help drive our product roadmap in our Idea Exchange. Here, you can view other wineries' ideas and upvote them to help us better prioritize our development.
Stay tuned for more exciting developments coming soon!