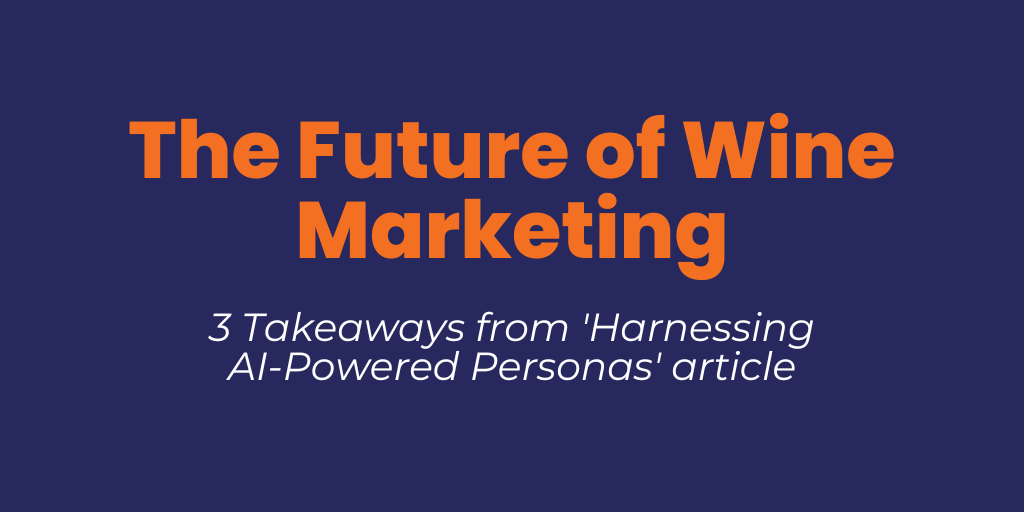 Are you struggling to come up with fresh marketing ideas for your winery? Enter ChatGPT, a powerful language model that can generate content as an expert in your field. A LinkedIn article by vinSUITE President, Jason Curtis, discusses how to use an AI language model called ChatGPT to create a marketing plan for a winery. In this case, we told ChatGPT to be an ideal marketing manager for a winery and gave it specific instructions. Check out the article here.



Here are our Top 3 Takeaways:
ChatGPT can be a powerful tool for creating content based on specific personas: When you tell ChatGPT to be an ideal marketing manager for your winery, it can generate content that is specifically tailored to your needs. By providing ChatGPT with detailed information about your target audience and their preferences, you can create marketing materials that resonate with them.

Giving ChatGPT specific instructions and information is key: ChatGPT relies on the information you provide it with to create content. The more detailed and specific the information, the better the results will be. By providing ChatGPT with information about your winery's story, brands, and target audience, you can help it create a more personalized campaign.

ChatGPT can be a time-saving tool: Once you "train" ChatGPT, you can reuse the chat thread for multiple questions and content generation, which can save you time in the long run. Instead of spending hours brainstorming and creating content, you can provide ChatGPT with the information it needs and let it do the work for you. This can be especially helpful for smaller wineries with limited marketing resources.
If you're looking for a powerful tool to help boost your winery's marketing efforts, look no further than ChatGPT.
Check out the full article
to learn more and start training your own marketing expert today!